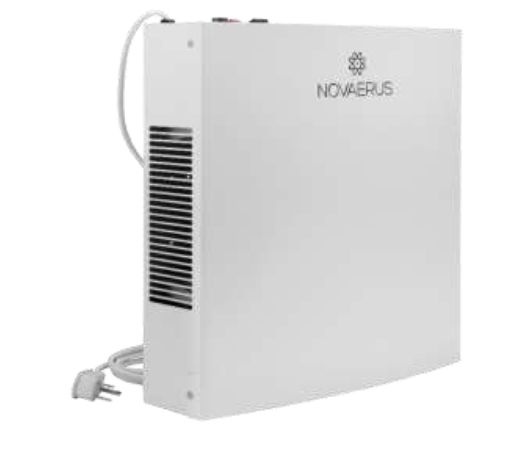 This recent outbreak of coronavirus highlights the vital role of airborne transmission in the spread of infection. Infectious aerosols are very small and stay in the air stream over long periods of time. On the other hand, larger infectious particles can drop from the air to contaminate surfaces and hands.
Novaerus patented plasma technology can safely and effectively reduce airborne bacteria, viruses, etc. In certain case studies and clinical trials, this technology has been proven to reduce infections and improve wellbeing in real-world settings. This technology was even tested against SARS-CoV (Coronavirus), and it reduced the virus by 99.99%.
With this non-selective, rapid killing technology, our practice offers a unique and safe solution to protect our team and patients from COVID-19.