The Wand Painless Injections
The Wand painless injection system was developed to replace the traditional syringe in dentistry. As much of a revolution as an evolution, this computer-controlled anesthetic delivery system is a logical progression from the syringe, which has seen little change since its invention more than 150 years ago.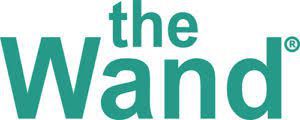 With The Wand, Dr. Kim can bring one of dentistry's last remaining antiquated designs into the 21st century.
When it comes to going to the dentist, you might not look forward to that appointment.  However, The Wand makes the visit easier and more comfortable for you and your family.

The Wand is a computer unit and looks like a modern piece of equipment, unlike an old fashioned syringe.  The Wand handpiece is simply held like a pen. You might not even know you've had an injection – some patients say – "When are you going to do it?"
You can expect to be so happy that you tell all your friends and neighbors about your great experience at Lincolnway Dental Center.