Are you tired of looking at your discolored teeth in the mirror every day? Teeth staining is a common oral issue that most people face, and it is quite normal. However, choosing to either stay with those stained teeth or getting them whitened is entirely up to you. Drop-in by Lincolnway Dental Center in Aurora, IL to get diagnosed by one of the best dentists in the region.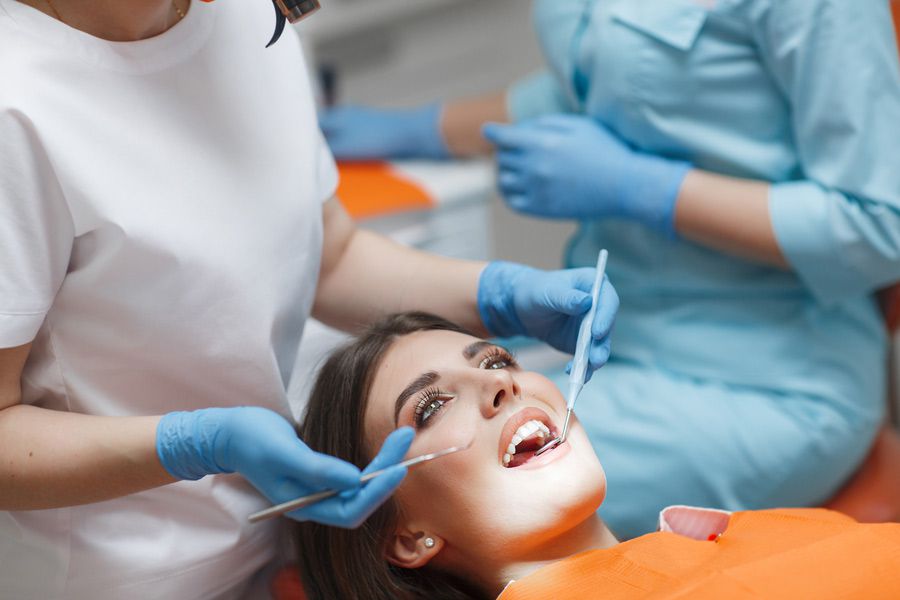 What causes teeth discoloration?
A person's teeth stain normally due to the wear and aging process. However, due to certain external and internal factors, the extent of teeth staining could get much severe in a few individuals. Some of the common causes of teeth staining are as follows:
Excessive consumption of colored foods is the main culprit behind teeth staining. People who consume a lot of beverages, aerated drinks, foods rich in artificial and natural coloring agents experience higher levels of teeth staining.
Improper brushing techniques can leave a lot of microbes on the teeth. They promote the formation of a layer of plaque on the teeth that appears brownish or yellowish, leaving a nasty appearance on the smile.
Smoking and consumption of alcohol are known to have a negative effect on the color of the teeth.
Certain medications can make the teeth discolor from the inside, making it very difficult to restore them to their original color.
What are the teeth whitening options?
In-office teeth whitening: This is one of the most popular means of teeth whitening. The dentist would carefully analyze your teeth and check for the extent of teeth discoloration, restorations, gum receding, cavities, etc. The teeth will be thoroughly cleaned and the whitening gel will be applied to them. It will be spread evenly and allowed to stay for a few minutes. The whitening gel contains hydrogen peroxide, which releases oxygen molecules to remove the coloring particles from the surface of the teeth. The procedure may be repeated multiple times to achieve better results.
Take-home dental trays:This is the best option for patients who wish to get their teeth whitened in the comfort of their house. When you visit our practice, we would take a highly precise mold of your teeth and use it to fabricate a whitening tray that you can take home. You can wear the tray along with a whitening gel that we provide to get rid of the stains while staying at home. The tray prevents the intervention of the saliva with the whitening gel, which is why it provides better results. This, again, can be repeated multiple times to achieve better results.
Laser teeth whitening: This is the fastest means of achieving whiter teeth. A photosensitive whitening gel will be applied on the teeth and a laser will be used to activate it. The gel produces a foam that helps to lift the stains from the surface of the teeth. Laser teeth whitening can be of great help to people who have an especially busy schedule.
Get in touch with Dentist in Aurora IL to get whiter teeth that you can flaunt when you smile. Call us at 630-897-1300 or schedule an online appointment.</b >